Flip-in hair extensions, also known as halo hair extensions, are the perfect choices for beginners as one big weft is enough to add volume. It comes with an invisible and adjustable wire that is placed at the crown like a halo, so it is also called halo hair extension. The transparent and adjustable wire plays a crucial role in adjusting the size to achieve perfect blending with natural hair. Scroll down to learn about the application and removal process of halo hair extensions.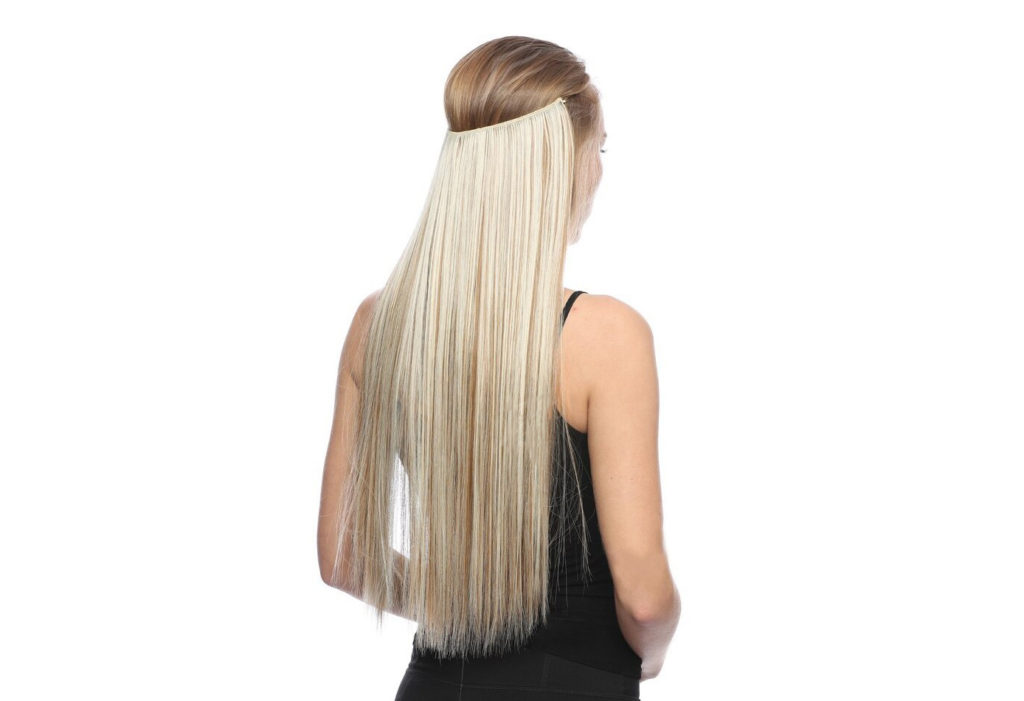 Components of Lilyhair flip-in hair extensions:
One invisible, adjustable & removable wire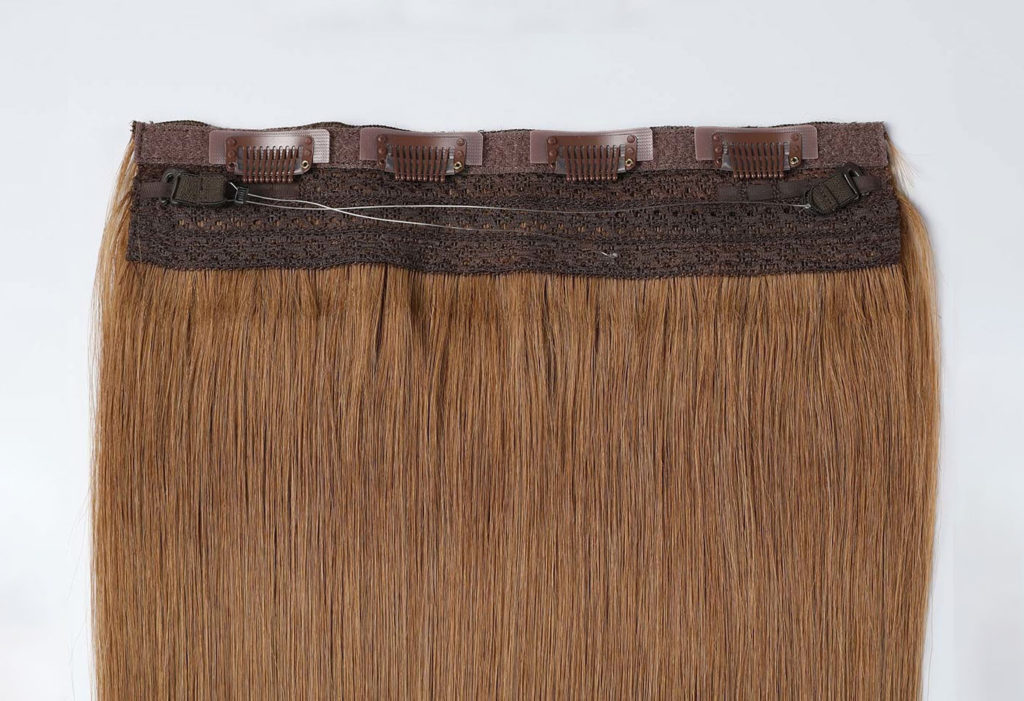 How long does it take to apply?
How to apply flip-in hair extensions:
Section off hair at the crown
Use a comb to section off your hair at the crown, and brush the upper part of your hair into a bun.
Position the halo hair extension
Adjust the transparent wire, and place the hair extension along the parting line. The invisible wire should be adjusted properly to ensure that it can sit securely and comfortably on your head. Lilyhair flip-in hair extensions are two-in-one hair extensions that include an invisible and removable wire and four removable clips. The extension can be clipped into the back of your head to ensure more secure holding
Release the bun to cover the extension
Release the bun so that your natural hair can cover the extension. Now you can style your hair depending on your preference, such as making it curly or wavy.
Pull some hair out to cover the wire
Use the sectioning tip of your comb to pull some hair out to cover the wire, and comb your hair.
How long does it take to remove?
How to remove flip-in hair extensions:
Just remove it from your head
It takes only a few seconds to remove a flip-in hair extension as no glue and no hot or cold fusion are required- just remove it, so convenient. If clips have been used for more secure holding, what you need to do is to place your thumbs on both sides of a clip and snap it open, and remove the extension. As a matter of fact, flip-in extensions offer the easiest and the most innovative solution to add volume and thickness to thin hair.